I just released (2/4/2021) a new "Edgy" Sound Pack for Open TX transmitters.
❤️️ Some neat things about my Sound Pack: ❤️️
--Drop in replacement for other English Sound Packs
--750 new audio files, more than any other sound pack
--Unlike other Sound Packs, you can browse in Windows Explorer and see the phrase said in the file, and sort by Album / Category. Yes! Godsend!
See it here:
http://air-war.org/graphics/edgy_dir_listing.jpg
--No more 4 different voices on your radio, finally your radio will talk to you in one voice.
--I down sampled everything to 16kbs, with no loss in sound quality, which should work on even the oldest transmitters, but I only have TX-16s so no way to test.
Anyone with older or different radios who could confirm my sound files play on it, and let me know, that would be gang bangers.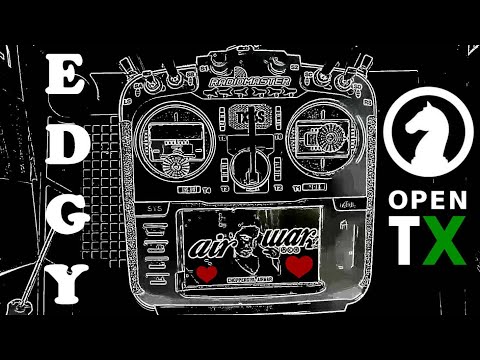 Flipping switches on my TX-16 "Blue Caterpillar" set up for Quad Flying; the Sound Pack has all the sound files for Wing/Glider/Helicopter Pilots as well. My other TX-16 is "Red Queen". The popping sounds in the video are not in the sound pack, but artifacts of my incredibly rushed sloppy video editing splicing job.
On Youtube:
http://youtube.com/choppergirl
Project Home Page:
http://edgy.air-war.org
Direct Download Link (for the lazy):
http://air-war.org/edgy/Choppergirls...r%20OpenTX.zip
Download Dir:
http://air-war.org/edgy/
Read Me File:
http://air-war.org/edgy/_ReadMe.txt
Rock a New Girl on your Radio :-)
Comments and feedback, input, advice, requests, thoughts, suggestions, brilliant ideas, general hate, feel free to email me your 2 cents. I would love to see other videos or reviews of it running on other transmitters set up and configured totally different using different phrases than mine. If you make one, email me a link!
█ ♞█ CHOPPERGIRL @ AIR-WAR.ORG ❤️️
☁ Choppergirl's ✈ Flying ✈ Circus ☁