B-2 Spirit Bomber Twin 70mm EDF Jet from Freewing



Watch the video here: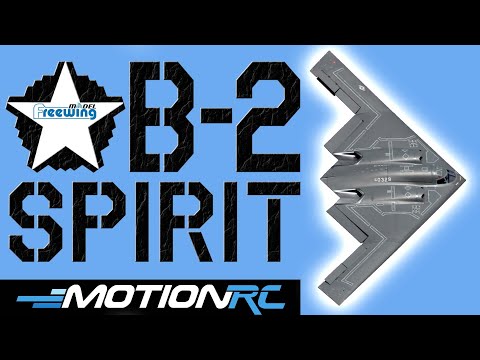 Join us for a Live Overview and Q/A This Friday, April 8th at 12pm EST: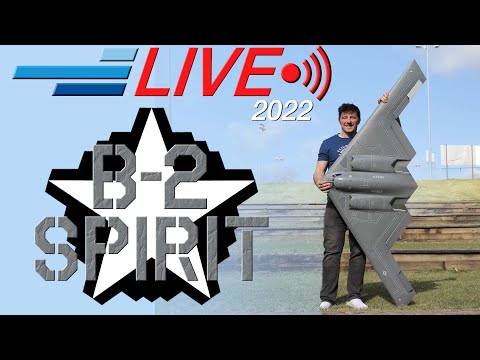 Fly the ultimate RC jet by Motion RC! The Freewing B-2 Stealth Spirit Bomber's impressive 2200mm (7.2 foot) wingspan and twin 70mm inrunner EDFs deliver the size, presence, and performance of a world-class model aircraft. Featuring accurately functioning "clamshell" drag rudders, a pre-installed gyro stabilization system, full suspension landing gear, scale lighting, and simple assembly, the 1/24 scale Freewing B-2 represents the "unicorn" for many scale RC pilots.
Features:
All-New: Pre-installed Freewing E52 gyro-stabilized flight control system
All-New: Scale drag rudder system
Twin 70mm EDFs with 6S inrunner motors
Full suspension aluminum struts and full coverage doors
Scale LED Lighting
Plastic-capped intakes, nose cone, wing tips, and beaver tail
Simple, four-screw disassembly for easy transport
Spacious battery bay
Optional clear vertical stabilizer for enhanced stability
Includes:
Freewing B-2 Spirit Bomber Twin 70mm EDF Jet - PNP
2x 2952-2100Kv Inrunner Brushless Motors (installed)
2x 70mm 12-Blade EDFs (installed)
2x 60A ESCs with 8A UBEC (installed)
7x 9g Digital Hybrid Gear Servos (installed)
2x 9g Digital Metal Gear Servos (installed)
Electric Retractable Landing Gear (installed)
6x LED Lights (installed)
Clear vertical stabilizer (optional)