Motion RC is proud to unveil an upcoming member of Freewing''s jet family, the 80mm Avanti S. The world''s only officially licensed foam electric Avanti, courtesy of SebArt and its titular designer, Sebastian Silvestri, the Freewing 80mm Avanti S is poised to thrill EDF pilots the world over with its sport jet styling and powerhouse performance. Sebart''s popular Avanti S design has distinguished itself for years in the RC Turbine format, with the largest fiberglass/wood Avanti XXL topping out at a 2.5M wingspan and 40 pounds dry! The Avanti S in a variety of sizes and powerplants has won awards in freestyle, acrobatic, sport, and other classes in competitions worldwide. Its remarkable performance and crisp handling at all speeds sets it apart as one of the most sought after sport jets in the hobby.
We''re excited to bring this elite pedigree of design and performance to the foam electric class with the Freewing 80mm Avanti S. Here are a few quick specs on this aircraft, available worldwide in Spring 2017.
Officially licensed by SebArt
Same powerplant as Freewing''s popular MiG-21: 80mm 12B fan and 3530-1800kv outrunner
Optimized ducting that eliminates the need for a cheater hole. The Avanti's ducting is unobstructed, just like the Stinger 90
Electric retracts and trailing link suspension struts for grass operation
Four LED position lights
1236mm wingspan and 1300mm length (More wingspan than the Stinger 90, but lighter wing loading and cheaper)
115mph airspeed on stock outrunner and 6s 4000mAh battery
Inset split flaps
Spring-hinged plastic double nose door
Removable wings with quick disconnect plug
12 screw assembly and a magnetic nose cone
Nylon hinges on all surfaces and brass ball link hardware
Large battery bay for a 6s 4000mAh-5800mAh battery
Two seat foam cockpit, with detached clear plastic canopy. Pilots can paint or tint the canopy, or detail the cockpit as they desire, before gluing the plastic canopy on.
We'll publish more information as we're able. The model pictured is an EPO molded production sample, not a CNC prototype.
Sneak Preview #1 video can be viewed here: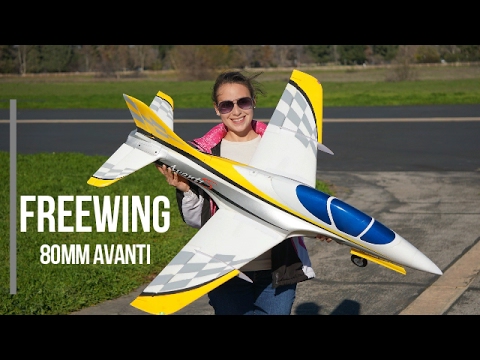 Sneak Preview #2 video :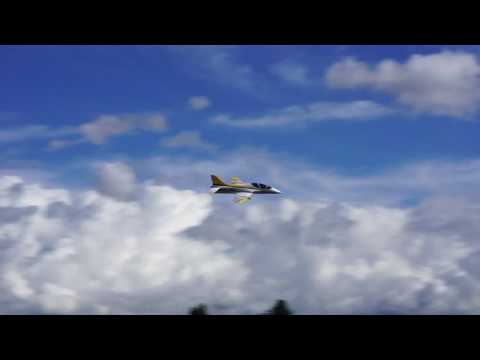 Thanks to Pilot Evelyn for this photo!